Ecocapsule
Ecocapsule is a low-energy house packed into a compact form. It merges an energy efficient shape, compact volume and off-grid capabilities with the luxuries of a warm bed, running water and a hot meal.
Even though small in size, each Ecocapsule comfortably houses two adults. Its efficient spatial layout allows you to enjoy convenience of household facilities – such as built-in kitchenette with running water and flushing toilet – in off-grid conditions.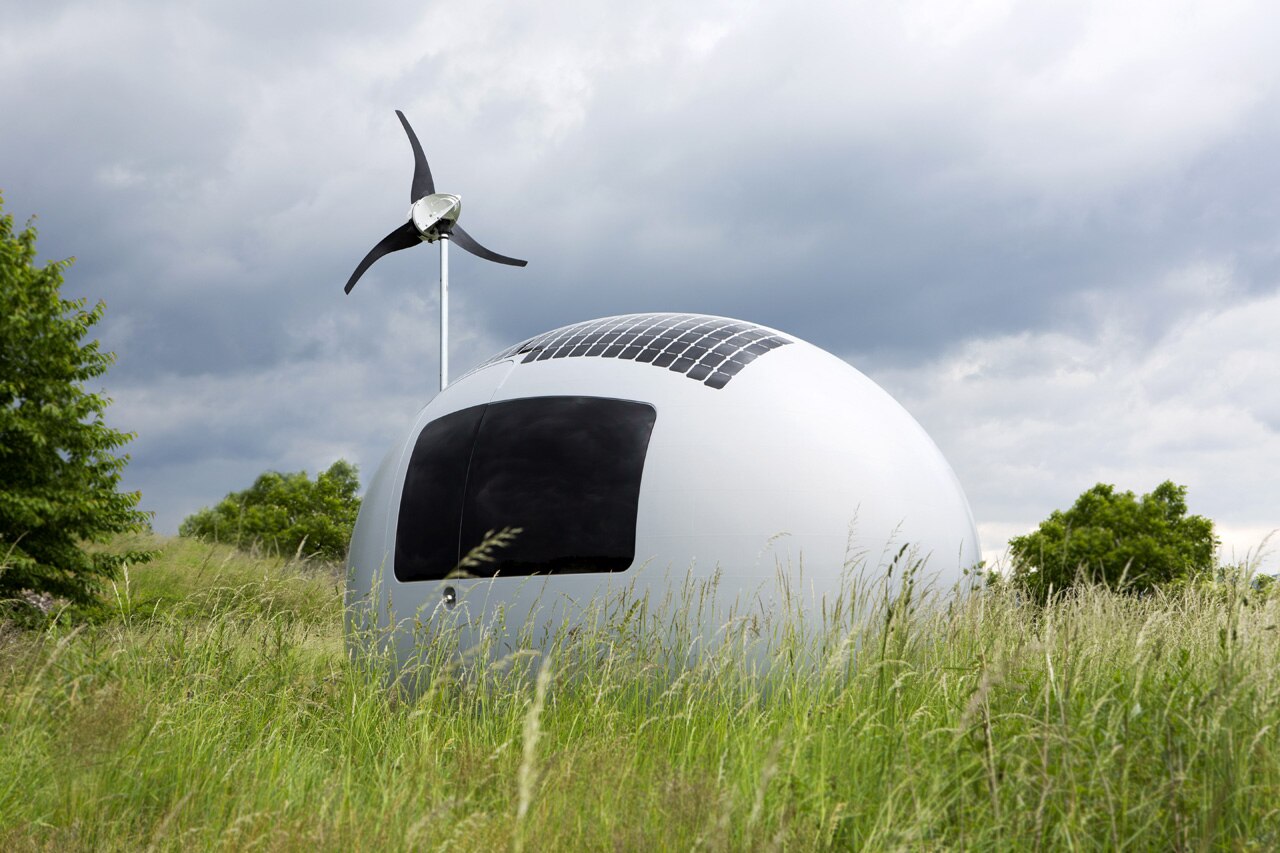 Ecocapsule is powered by a built-in wind turbine complemented with an array of solar cells. Dual power system and a high-capacity battery ensures that you will have enough power during periods of reduced solar or wind activity.
Spherical shape is optimized for the collection of rainwater and dew and the built-in water filters allow you to utilize any water source.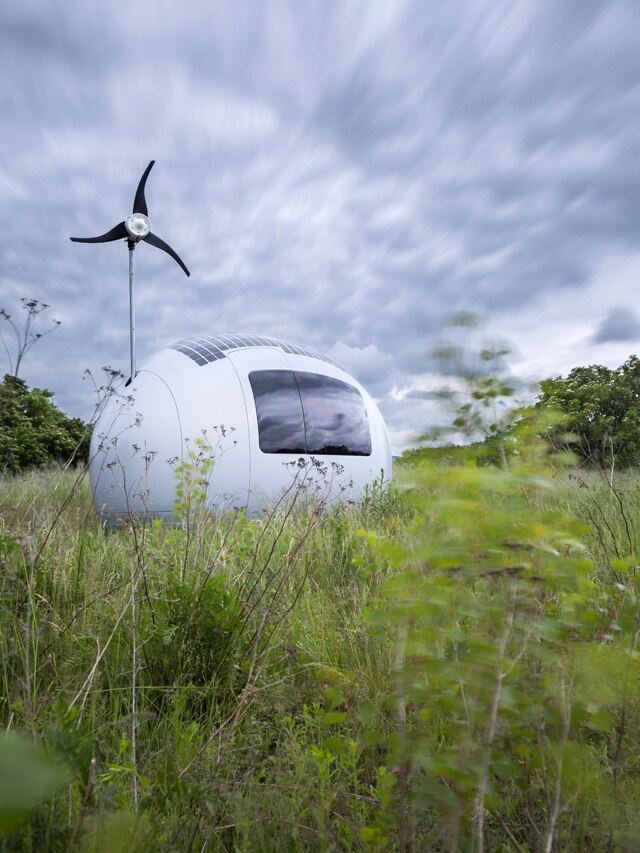 The body of an Ecocapsule is covered with 2.6 sqm of high-efficiency solar cells and a retractable pole holding a 750 W wind turbine is further attached to the body. This creates an energy system that can support you almost an entire year in many off-grid locations.
Ecocapsule fits into a standard shipping container and no special preparations and precautions are necessary to transport Ecocapsule worldwide. It can be shipped, airlifted, towed or even pulled by a pack animal.